Are you the owner of a printing shop looking to expand your services? Or perhaps you're a customer in need of specific printing needs? Either way, it's important to know the top printing services that every printing shop should offer. Whether it's for personal or professional use, having access to these essential services can make all the difference in ensuring high-quality prints and customer satisfaction.
In today's digital age, it may seem like everything is moving towards a paperless society. However, the demand for printing services remains strong. From business cards and brochures to banners and posters, there are still countless occasions where physical prints are needed. By offering these top printing services, your shop can cater to a wide range of customers and meet their diverse printing needs.
In this article, we will explore the top 5 printing services that every printing shop should offer. From traditional printing methods to innovative techniques, these services are essential for any printing shop that wants to stay ahead in the industry and provide exceptional results to their customers. Whether you're a printing shop owner or a customer in need of printing services, this article will serve as a guide to help you make informed decisions and achieve the best printing outcomes.
1. Digital Printing
Digital printing is a must-have service that every printing shop should offer. With its wide range of benefits, it has become the go-to method for many businesses and individuals alike.
One key feature of digital printing is its ability to produce short runs quickly. Unlike offset printing, which requires time-consuming setup, digital printing allows for rapid turnaround times, making it ideal for urgent print jobs. Additionally, digital printing offers comparable print quality to offset printing, ensuring that the finished products meet customers' expectations.
Another advantage of digital printing is its cost-effectiveness, particularly for orders under 1,500 prints. With minimal setup costs and minimal waste, digital printing offers reasonable prices for small quantity prints. This makes it a popular choice for businesses and individuals who require smaller print runs.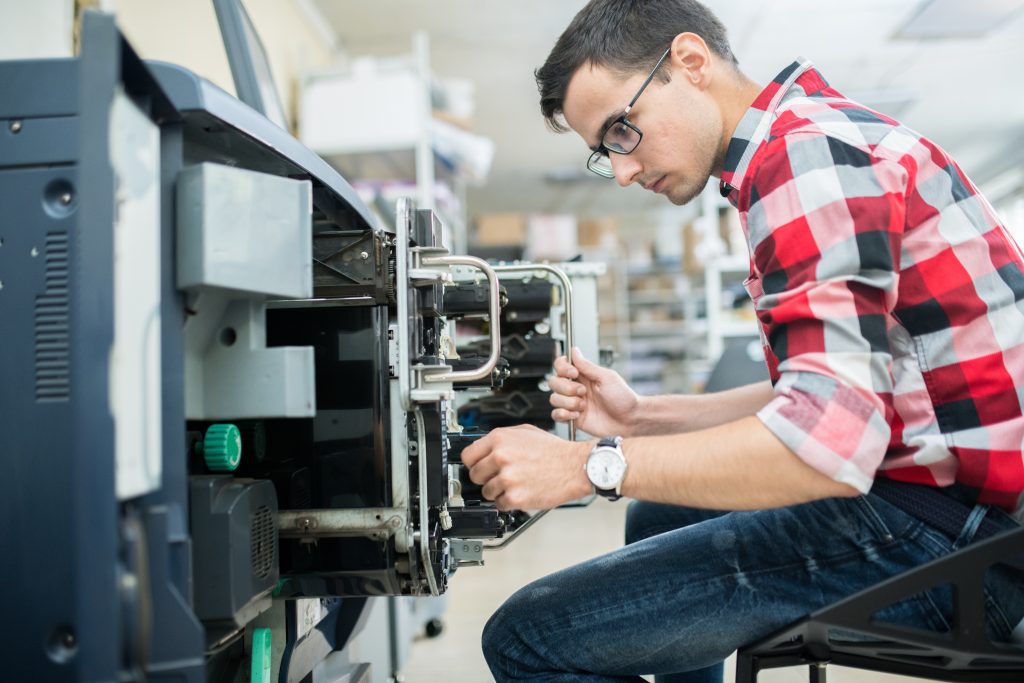 2. Offset Printing
Offset printing is a reliable and widely used printing method that offers exceptional print quality and vibrant colors. It involves the use of printing plates and wet ink to transfer an image onto a printing surface, typically paper.
Offset printing is particularly suitable for large print runs, making it the preferred choice for commercial printing projects. Its efficiency and speed make it possible to produce a high volume of prints in a relatively short amount of time. This makes offset printing ideal for businesses and organizations that require large quantities of materials, such as brochures, catalogs, and posters.
With its unmatched print quality and the ability to handle large print runs, offset printing continues to be the go-to choice for many printing shops and businesses in the industry. Its reliable and consistent results make it an essential service to offer for any printing business.
3. Flexography
Flexography is a popular printing method that offers numerous benefits and applications in the printing industry. This versatile printing technique utilizes flexible printing plates made of rubber or photopolymer material, which can easily conform to different surfaces.
Flexography is commonly used in the production of labels, packaging materials, and corrugated boxes. It is particularly effective for printing on materials like plastic, paper, and cardboard. The ability to print on various substrates makes flexography a preferred choice for many printing projects, especially in the packaging industry.
4. Screen Printing
Screen printing is a versatile printing solution that every printing shop should offer. With screen printing, businesses can create custom designs and print them on a wide variety of materials. This includes popular items such as t-shirts, shopping bags, paper, metal, glass, and even ceramic.
The versatility of screen printing lies in its ability to adhere to different surfaces, allowing businesses to customize and enhance their products. This opens up a world of possibilities for customers, as they can create unique designs on a range of materials. For example, a t-shirt printing service using screen printing can offer customers the ability to print their own designs or logos on high-quality t-shirts, ensuring a personalized touch.
By offering screen printing services that cater to different materials, print shops can attract more customers from various industries. Businesses that offer promotional items or custom packaging, for instance, can benefit from screen printing on shopping bags or packaging materials. Artists and designers can also utilize screen printing to create unique artwork on paper or gallery-quality prints on metal, glass, or ceramic.
5. Gravure Printing
Gravure printing is a high-quality printing method that utilizes engraved cylinders to transfer ink onto a substrate. This process offers several advantages in the printing industry.
Firstly, gravure printing ensures exceptional print quality and consistency. The engraved cylinders allow for a fine level of detail and sharpness, resulting in highly accurate reproductions of images and text. This makes gravure printing ideal for applications that require precise and professional results, such as packaging, magazines, and catalogs.
Secondly, gravure printing is suitable for printing on various materials, including paper, plastics, foils, and even fabric. This versatility opens up opportunities for the printing industry to cater to different customer needs across various sectors.
Additionally, gravure printing excels in handling large print runs efficiently. The process involves continuous rotary motion, enabling high-speed production and fast turnaround times. This makes gravure printing an ideal choice for mass production and meeting deadlines on time.
However, gravure printing does have a few disadvantages. One significant drawback is the high setup costs involved in creating the engraved cylinders. This makes it less cost-effective for small print runs or projects with frequent design changes.
Furthermore, gravure printing is limited in color options compared to other printing methods, like digital or offset printing. While it can achieve rich and vibrant colors, the process is better suited for designs that require a limited color range or spot colors rather than complex gradients.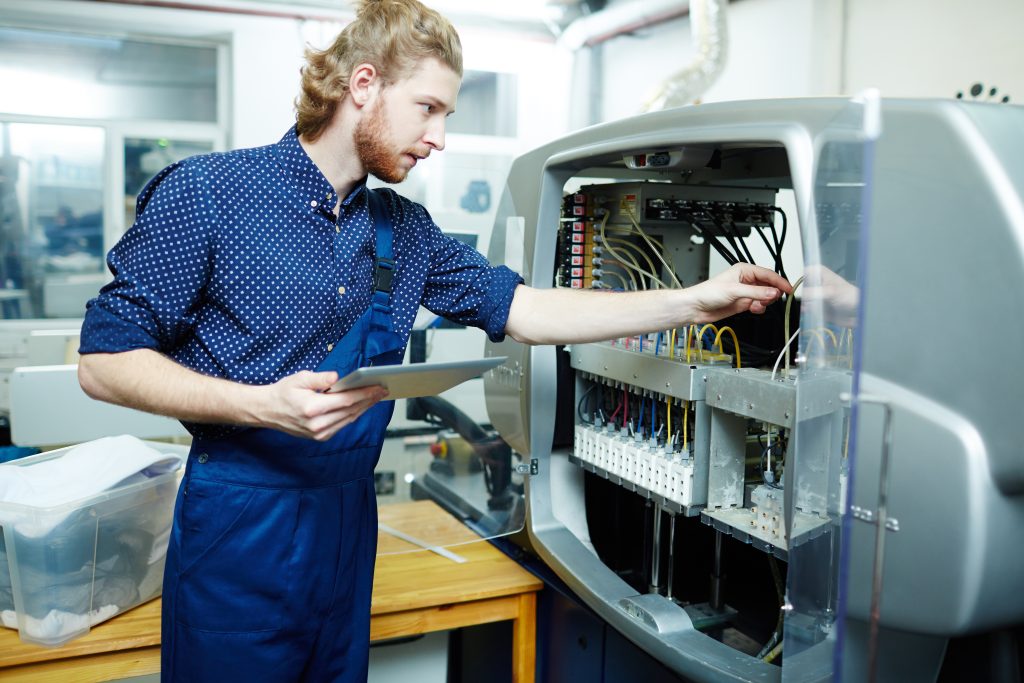 Conclusion
In conclusion, offering a wide range of printing services is essential for every printing shop to meet the diverse needs and preferences of customers. Each printing method, including digital printing, offset printing, flexography, screen printing, and gravure printing, offers unique benefits.
By providing these printing services, businesses can cater to a wide range of customer demands and ensure that they deliver finished products that meet their expectations. Whether it's business cards, promotional items, packaging, or magazines, a printing shop with a variety of printing methods is well-equipped to handle different projects efficiently and effectively.