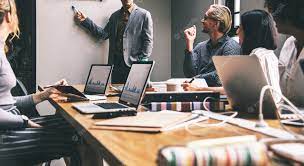 Welcome to NicholasRoukes, your go-to destination for all things printers! We are a blog website dedicated to providing valuable information, insights, and resources about printers and the ever-evolving world of printing technology.
At NicholasRoukes, we understand the importance of printers in both personal and professional settings. Whether you're a home user looking for the perfect printer for your family's needs or a business owner seeking efficient printing solutions, we've got you covered. Our goal is to empower individuals and organizations with knowledge and expertise to make informed decisions when it comes to printers.
Our team of passionate writers and industry experts is constantly researching, analyzing, and exploring the latest trends, developments, and advancements in the printing industry. We strive to deliver accurate, up-to-date, and comprehensive content that caters to both beginners and seasoned users. From in-depth printer reviews and buying guides to troubleshooting tips and innovative printing techniques, we aim to be your trusted source of printer-related information.
Why choose NicholasRoukes? Because we believe that an informed user is an empowered user. We are committed to providing you with unbiased and reliable information to help you navigate the complex world of printers. We understand that choosing the right printer can be a daunting task, considering the myriad of options available in the market. That's why we simplify the process by breaking down the technical jargon, comparing features, and presenting you with clear, easy-to-understand content.
In addition to our informative articles, we also encourage community engagement and interaction. We value your opinions, experiences, and questions. Feel free to leave comments, participate in discussions, and share your insights. We believe that collective knowledge and shared experiences can further enhance the understanding and appreciation of printers.
Thank you for visiting NicholasRoukes! We hope our website becomes your go-to resource for all your printer-related needs. Explore our blog, discover the latest trends, and make informed decisions to get the most out of your printing journey. If you have any questions or suggestions, please don't hesitate to reach out to us. Happy printing!