Digital printing has revolutionized the world of printing, making it faster, more efficient, and more accessible than ever before. However, despite its many advantages, there are still limitations to digital printing that can impact the quality and effectiveness of printed materials.
From color limitations to size restrictions, digital printing may not always be the best option for certain projects. Understanding these limitations is crucial for businesses and individuals who rely on printed materials for marketing, branding, and communication purposes. In this article, we will explore five common limitations of digital printing and discuss alternative solutions for overcoming them.
By being aware of these limitations and exploring alternative printing methods, you can ensure that your printed materials meet your desired quality and specifications, while also maximizing the effectiveness of your marketing and communication efforts. So, let's dive in and explore the limitations of digital printing and how to navigate around them.
Limitations Of Digital Printing
Digital printing has revolutionized the printing industry with its speed, versatility, and cost-effectiveness. However, like any technology, it also has its limitations. In this article, we will discuss five key limitations of digital printing that businesses and individuals should be aware of.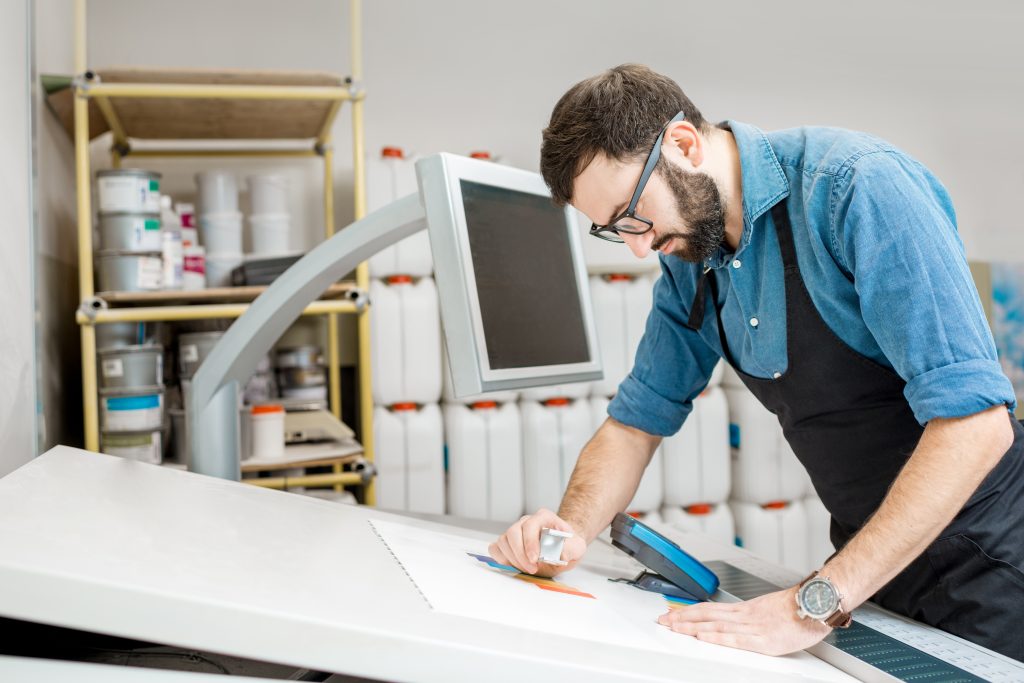 1. Limited Color Gamut
Digital printing has its limitations when it comes to color gamut. While modern digital printers can produce a wide range of colors, the color gamut is still restricted compared to traditional offset printing methods. One of the challenges with digital printing is accurately matching Pantone colors. Pantone colors are widely used in branding and design, but digital printers may struggle to reproduce these colors exactly. Additionally, digital printing cannot recreate metallic and fluorescent colors with the same level of accuracy as offset printing.
However, digital presses do have the ability to achieve vibrant colors. The use of advanced ink sets and color management technology allows digital printers to produce prints with intense hues and rich saturation. To enhance the appearance of prints and create an offset printing look, digital presses often utilize rosette patterns. These patterns simulate the dot formation of traditional offset printing, giving the prints a more textured and polished finish.
2. Limited Paper Size Options
One limitation of digital printing is the limited paper size options available. Unlike offset printing presses, which can handle larger sizes up to 40″, digital presses typically use smaller overall paper sizes, with a maximum size of 13×19.
This limitation exists for a few reasons. Firstly, using smaller paper sizes helps with registration, which is the alignment of colors and elements on the printed page. Digital presses are able to achieve precise registration, allowing for crisp and high-quality prints. This level of accuracy becomes more challenging when working with larger paper sizes.
Secondly, using smaller paper sizes is more cost-effective for low volume print runs. Digital printing is often chosen for its affordability and flexibility, particularly for projects that require shorter print runs. By using smaller paper sizes, the amount of waste is minimized, resulting in lower costs for both materials and production.
While limited paper size options may not be suitable for all print projects, digital printing offers numerous advantages in terms of speed, efficiency, and customization. It is important to consider the specific requirements of a print job before deciding which printing method is most appropriate.
3. Cost Per Print For Low Volume Print Runs
Digital printing is known for its cost-effectiveness, particularly for low volume print runs. The cost per print is significantly lower in digital printing compared to traditional offset printing methods.
Digital printing is ideal for low volume print runs because it eliminates the need for printing plates, which are required in traditional offset printing. Printing plates can be costly, especially for smaller quantities, as they require additional setup and tooling costs. Digital printing, on the other hand, eliminates these additional costs by directly printing from digital files, such as PDF files.
Moreover, digital printing offers the advantage of print on demand capabilities, allowing businesses to print only the quantity needed at a given time. Unlike offset printing, where a minimum quantity needs to be met to make it cost-effective, digital printing enables businesses to print as few as one copy without incurring excessive costs.
Another factor contributing to the lower cost per print in digital printing for low volume print runs is the use of digital paper. Digital paper is specifically designed for digital printing machines, ensuring optimal print quality while keeping costs down. This specialized paper is cost-effective compared to traditional printing papers and can be easily sourced from printing companies.
4. No Glossy Finish Option
One limitation of digital printing is the absence of a glossy finish option. Unlike traditional printing methods that can achieve a glossy finish, digital printing processes typically do not offer this capability. This limitation arises due to the different techniques and technologies used in digital printing, which prioritize speed and efficiency over achieving specific finishes.
A glossy finish is often desired in certain print projects, such as marketing materials, brochures, or business cards, as it can enhance the visual appeal and professionalism of the design. The glossy finish gives a sleek, polished look that can make colors appear more vibrant and photographs more striking. However, digital printing may not be the ideal option for these projects if a glossy finish is crucial.
While digital printing offers many advantages, such as cost-effectiveness, quick turnaround time, and design possibilities like variable data printing, it may fall short in delivering the desired glossy finish. In such cases, traditional printing methods, such as offset printing or flexographic printing, that can achieve a wide range of finishes including glossy, may be a better choice.
5. Limited Design Possibilities
Digital printing has revolutionized the printing industry by offering numerous design possibilities for various print projects. However, digital printing does have some limitations when it comes to design options.
Unlike traditional manufacturing processes, such as offset printing, digital printing may have certain design restrictions. Traditional methods often involve complex manual processes, such as printing plates and tooling costs, which require specific design considerations. With digital printing, these limitations are no longer as prevalent, allowing for more flexibility in design choices.
Another limitation is the range of materials available for digital printing. While digital printing can work with a wide variety of materials like paper and certain plastics, it is not suitable for all materials. For instance, not all metals or plastics can be temperature controlled enough for the digital printing process. Therefore, the material options may be limited when using digital printing.
In contrast, 3D printing has opened up new design possibilities by enabling the creation of complex shapes and structures. However, even 3D printing has limitations in terms of materials. Some materials used in traditional manufacturing processes may not be compatible with 3D printing, limiting the range of materials that can be used.
Despite these limitations, digital printing still offers a wide range of design possibilities and benefits. By understanding its limitations and exploring alternative methods like 3D printing, designers can make informed decisions to achieve their desired outcomes.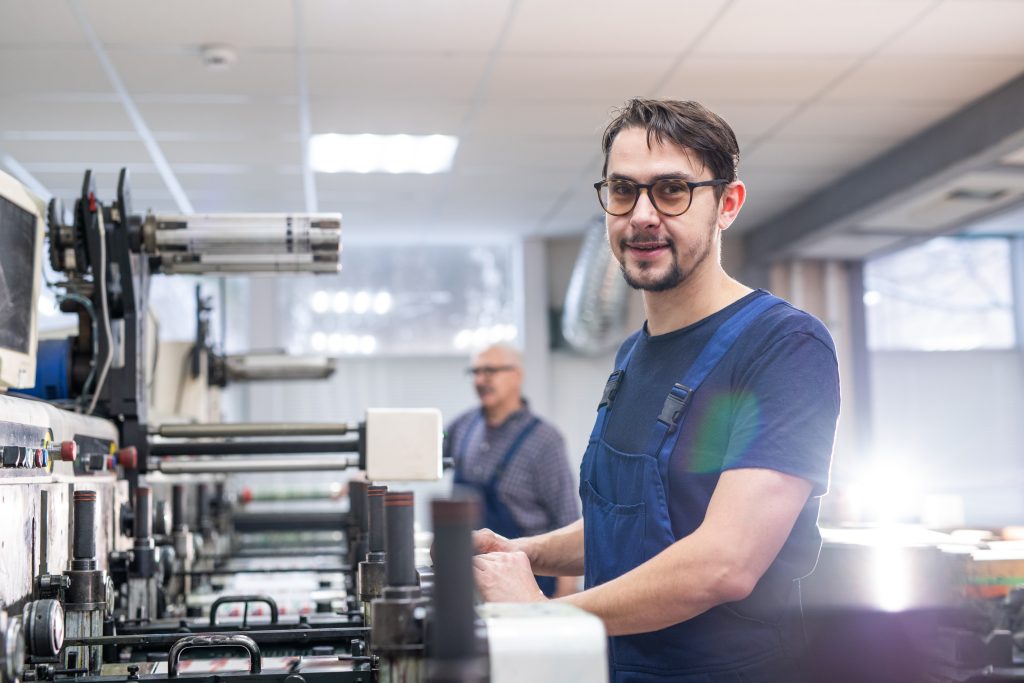 Conclusion
In conclusion, digital printing offers numerous advantages over traditional printing methods. It allows for more flexibility in design choices, eliminates the need for printing plates and tooling costs, and opens up a wider range of materials that can be used. This makes it an ideal option for small to medium-sized businesses that require accuracy and customization.