In a world dominated by digital technology, it seems like print media is becoming a thing of the past. With the rise of e-books, online news platforms, and social media, it's easy to assume that the battle for attention is over and digital has emerged as the clear winner. But is that really the case?
While it's true that digital media has revolutionized the way we consume information, there are still those who prefer the tactile experience of holding a physical book or flipping through the pages of a magazine. The battle for attention between print and digital continues to rage on, with both sides offering unique advantages and disadvantages.
In this article, we will explore the ongoing debate between print and digital media, examining the reasons why each medium still holds its own in the digital age. By understanding the strengths and weaknesses of both print and digital, we can gain a better perspective on how they can coexist and cater to the diverse needs and preferences of modern audiences.
What Is The Digital Age?
The Digital Age refers to the era in which society has become heavily reliant on digital technology and the internet. With the rise of smartphones, tablets, and other digital devices, people now have constant access to information and entertainment, leading to a significant shift in media consumption habits.
In the Digital Age, traditional forms of media, such as print newspapers and magazines, have faced challenges in reaching their audience. More and more people are turning to digital platforms, including social media, online news sources, and streaming services, to get their content fix. This shift towards digital media has disrupted the business models of traditional media companies and forced them to adapt to an increasingly digital world.
One of the key aspects of the Digital Age is the ability to access a wide variety of content at any time and from anywhere. With just a few taps on a screen, consumers can access news, entertainment, and other types of content in seconds. This instant gratification has not only changed the way people consume media but has also created a battle for attention among producers of digital content.
Another challenge faced by traditional media in the Digital Age is the need to create an emotional connection with their audience. While digital mediums offer convenience and accessibility, print materials still hold a certain charm and tangibility that can be difficult to replicate in the digital realm. However, tech companies and digital platforms are constantly finding innovative ways to engage users and create compelling experiences online.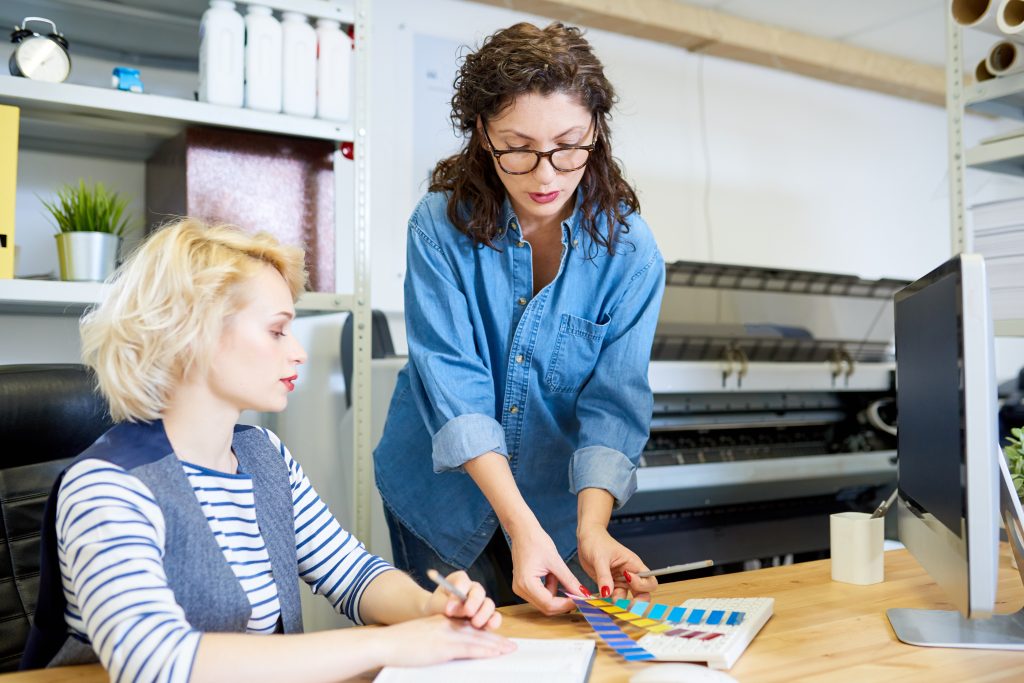 Business Model Of Print Vs. Digital
The business models of print and digital media differ significantly in the current digital printing age. Print media relies on traditional distribution methods, such as physical papers and ink on paper, to deliver content to its audience. This model typically involves advertisers paying for print ads in print publications, which helps cover the production costs. However, print media has faced several challenges in recent years due to the rise of digital platforms.
On the other hand, digital media operates on a different business model. Digital marketing has become dominant in today's digital age, with businesses leveraging online platforms to reach a wider audience. Digital content can be easily accessed and shared, providing businesses with a broader reach and the ability to target specific demographics.
These changes have created challenges for small business owners who must decide between the two mediums. While digital marketing offers cost-effectiveness and the potential for greater visibility, print materials still hold a significant appeal for some consumers. Businesses must carefully consider their target audience and make strategic decisions based on their preferences.
Despite the dominance of digital marketing, there is still a consumer preference for print materials. Many individuals enjoy the tangibility and visual experience of print publications. To adapt and connect with customers, businesses need to integrate new features and technology into print materials. This can include augmented reality, interactive elements, or even the combination of print and digital mediums to create a more immersive experience.
The Power Of Print In An Increasingly Digital World
In an increasingly digital world, the battle for attention is fierce between the print and digital mediums. While digital content has become dominant, print materials still hold a significant appeal for many consumers. With the help of printing businesses, the power of print lies in its tangibility and visual experience, creating a unique emotional connection with readers. Despite the convenience and accessibility of digital media, print publications offer a sense of permanence and authenticity that cannot be replicated online. The print industry has had to adapt and integrate new features and technologies to stay relevant, such as augmented reality and interactive elements. 
Emotional Connection To Print Materials
In the digital age, where screens dominate our lives, it's easy to overlook the emotional connection that people have with print materials. Unlike digital content, print offers a tangible and sensory experience that taps into our senses and leaves a lasting impact.
There's a certain magic in holding a physical book or flipping through the pages of a magazine. The feel of the paper between our fingers, the smell of ink on the page, and the sound of turning each leaf creates a sensory experience that engages us on a deeper level. This tactile aspect of print creates a sense of connection to the content and enhances the overall reading experience.
Readers also engage with printed content more actively and focus. Unlike digital platforms where distractions are just a click away, print allows for uninterrupted and undivided attention. This focused reading leads to a deeper connection with the material and a greater impact on the reader.
Print offers unique characteristics that enhance this emotional connection. The ability to physically browse through a magazine, flipping back and forth between pages, allows for a more exploratory and immersive reading experience. The opportunity to isolate and remember specific passages by underlining or marking them enables readers to create a personal connection with the content, making it a part of their collective memory.
In this battle for attention, print materials hold a special place. Their emotional connection, tangible experience, and focused reading create a unique and powerful bond with readers that digital counterparts often struggle to replicate.
Accessible Quality of Printed Materials
Print media has an accessible quality that remains deeply ingrained in consumers' collective memory, making it a powerful and influential medium. The physicality of print materials, such as newspapers, magazines, and books, attracts readers and creates a lasting impression.
Print media has the advantage of being physically accessible. Unlike digital content that requires a device and internet connection, print materials are readily available and can be easily picked up and perused. This ease of access allows readers to engage with print media at their own convenience, whether it's flipping through the pages during leisure time or carrying a book or magazine on a commute.
The characteristics of print materials also encourage readers to spend more time engaging with them. The tangible nature of print, with its textures, paper densities, and ink on paper, provides a multisensory experience that captivates readers. The act of physically turning pages creates a sense of anticipation as readers delve deeper into the content.
Furthermore, print media is a persuasive medium that effectively delivers brand messaging. Advertisers recognize the power of print ads in capturing attention, as they are prominently placed within publications and command readers' focus. The glossy sheets and high-quality imagery of print ads make them visually appealing and memorable, increasing their impact on consumers.
In the digital age, where information is abundant and attention spans are fleeting, print media continues to offer an accessible and engaging experience. Its physical nature, combined with its persuasive qualities, ensures that print materials maintain their relevance in capturing readers' attention and creating a lasting impression.
Combination of Print and Digital for Maximum Impact
In the battle for attention in the digital age, businesses are recognizing the need to incorporate a combination of print and digital mediums to maximize impact. While the advantages of print media in terms of accessibility and sensory experience have been discussed, it's important to acknowledge the power of digital platforms in reaching a wider audience.
By utilizing both print and digital mediums, businesses can create an emotional connection with their audience. Print materials such as books, magazines, or physical papers have a unique ability to evoke nostalgia and tap into our collective memory. The tactile nature of print allows readers to physically engage with the content, fostering a deeper connection and enhancing the storytelling experience. Digital platforms, on the other hand, offer the opportunity to reach a larger audience and cater to the preferences of digital natives who are more inclined towards online presences.
Combining print and digital also allows for a more comprehensive and effective marketing strategy. Businesses can leverage the strengths of each medium to enhance their brand messaging and deliver their content in a way that resonates with their target audience. While print ads capture attention and leave a lasting impression, digital platforms provide the flexibility to incorporate multimedia elements, interactive features, and social media integration, thereby driving engagement and amplifying the reach of the message.
Types Of Content That Benefit From The Power Of Print
When it comes to certain types of content, the power of print cannot be underestimated. Print media offers unique advantages and attributes that make it impactful and engaging for specific types of content.
Firstly, print magazines and books benefit greatly from the power of print. The glossy sheets, tactile pages, and visually appealing layouts create a sensory experience that draws readers in. The physical nature of print also allows for easy flipping between pages, giving readers the ability to leisurely explore and engage with the content at their own pace. This enhances the overall reading experience and fosters a deeper connection with the material.
Additionally, in-depth news stories and feature articles also thrive in print. The tangible nature of ink on paper provides a certain credibility and authenticity that digital counterparts struggle to replicate. This is especially true for long-form journalism that requires deep dives and detailed analysis. The immersive experience of reading these stories in print allows readers to fully absorb the information and delve into the nuances and complexities of the subject matter.
Print advertising continues to have a significant impact. The physical presence of print ads, whether in newspapers or magazines, captures attention and leaves a lasting impression. The ability to hold and physically engage with these ads makes them more memorable and persuasive to readers.
The Relevance And Importance Of Advertising In The Digital Age
In the digital age, advertising plays a crucial role in reaching and connecting with audiences. Both traditional and digital marketing methods have their own benefits and limitations that make them relevant and important in their own ways.
Digital marketing offers a broader reach compared to traditional methods. With the prevalence of smartphones and the internet, brands can target and connect with a larger audience across various digital platforms. This allows for better audience segmentation and personalized marketing, leading to more effective campaigns.
Furthermore, digital marketing enables interaction and engagement with consumers. Through social media platforms, brands can have direct conversations with their audience, building relationships and gaining valuable insights. The ability to create and share viral content also amplifies brand exposure and reach.
Additionally, digital marketing allows for brand development in a cost-effective manner. Brands can establish their online presence through websites, social media channels, and online advertising. This creates brand awareness, credibility, and loyalty among digital natives who rely heavily on digital platforms for information and entertainment.
On the other hand, print marketing still holds relevance and importance in the digital age. Print materials, such as direct mail and brochures, have higher open rates compared to email marketing. This provides an opportunity for brands to capture the attention of their target audience in a tangible and memorable way.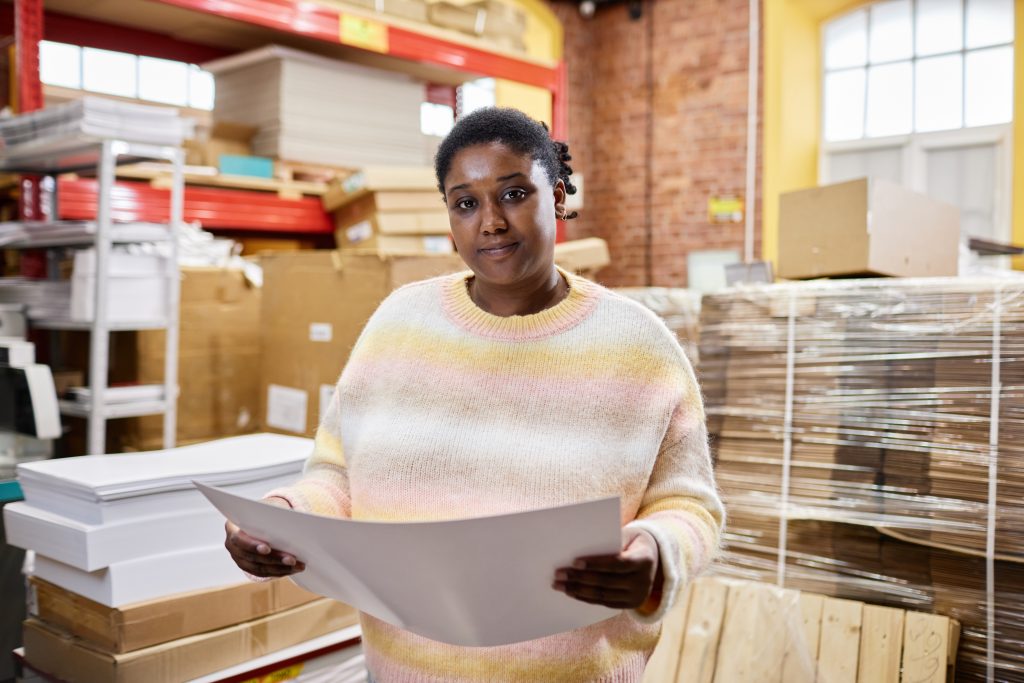 Conclusion
In conclusion, the battle for attention in the digital age between print and digital mediums is complex and multifaceted. Both have their own unique advantages and disadvantages, and it ultimately comes down to understanding your target audience, business goals, and available resources.